The Blameless platform offers an integration with Prometheus that allows you to define SLIs and SLOs using metrics from Prometheus as a data source.
Getting Started​
Prerequisites​
You will need to collect the following from your Prometheus account:
Prometheus HTTP API URL
Prometheus Application Username
Prometheus Application Password
Enabling the Prometheus Integration​
Go to the Blameless web application Settings page

Copy and paste the saved values in the Prometheus integration settings page

Click on the "Enable Prometheus" slider

Click "Save"
Testing the Integration​
Note: To test the integration, you need to have at least one service created within Service Registry.
Select the SLO portal icon (target) on the Blameless web application navigation menu.
Create and define an SLO in the Blameless web application.
Click on the "Prometheus" button under the Select Data Source label to choose Prometheus as the data source.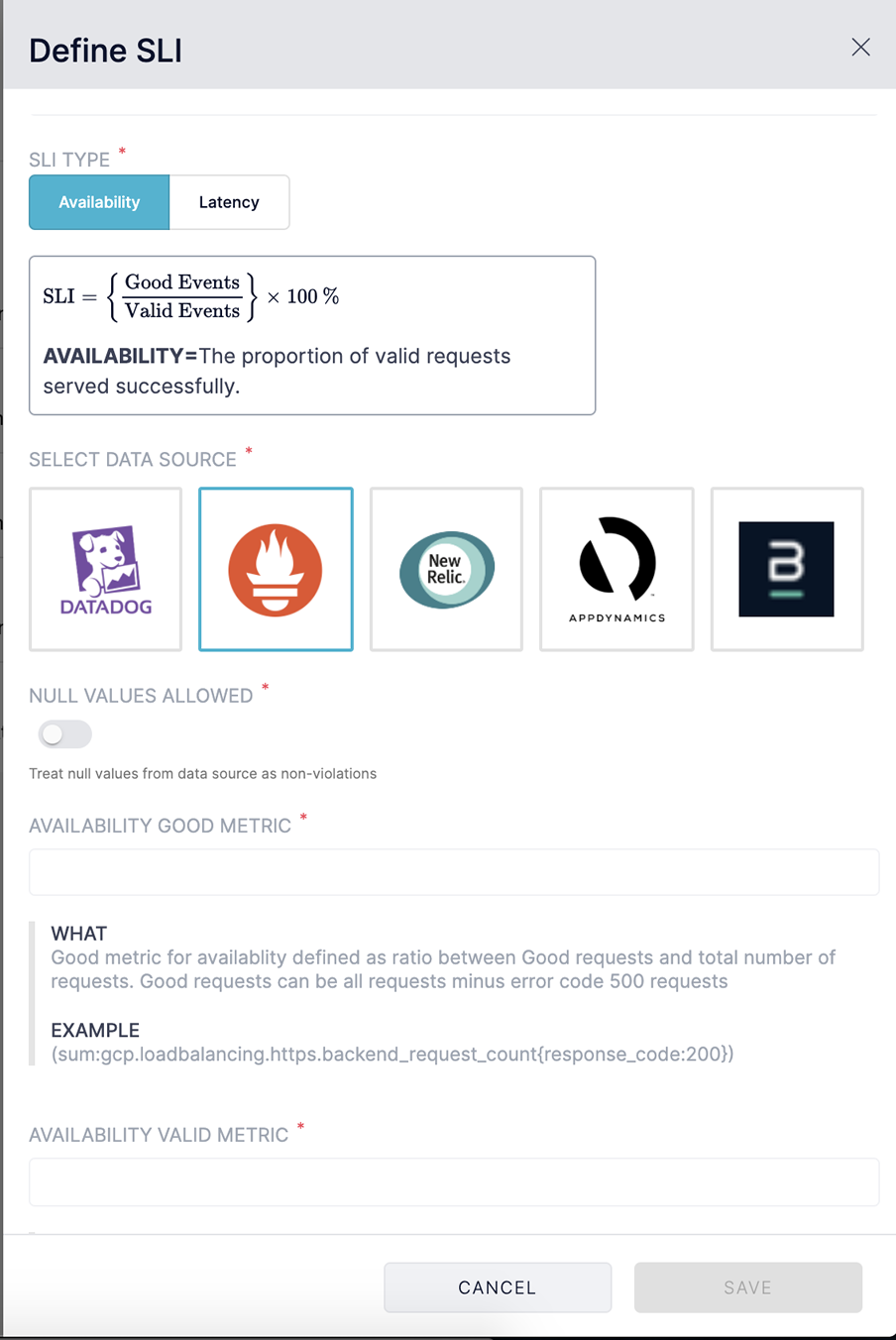 Click on the Latency or Availability button. Copy and paste an appropriate metric query from Prometheus into the Blameless SLO window.
Complete the steps to create the SLO and click "Save".