The Blameless platform offers an integration with Google Meet to create a (Google Meet) link automatically when a Blameless incident is created.
Getting Started​
Launch Blameless.
Go to Settings and expand Integrations > Video Conferencing
Select the Google Meet application.
To enable the Google integration, click on theAuthorize Googlebutton, and then accept the Blameless App request to create events in your calendar.
Google will ask to confirm the account to use.
Click theEnable Google Calendar/Meetingswitch once the OAuth flow completes.
Click "Save".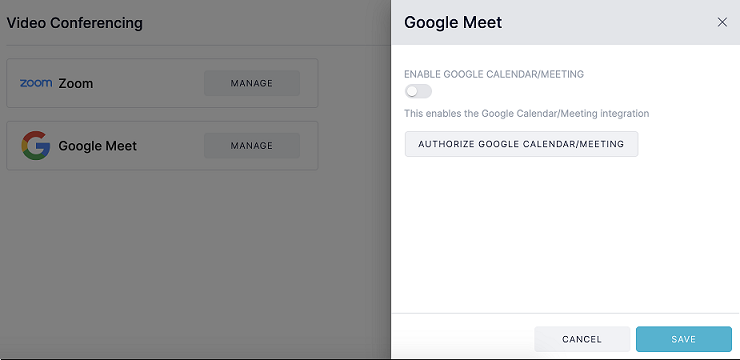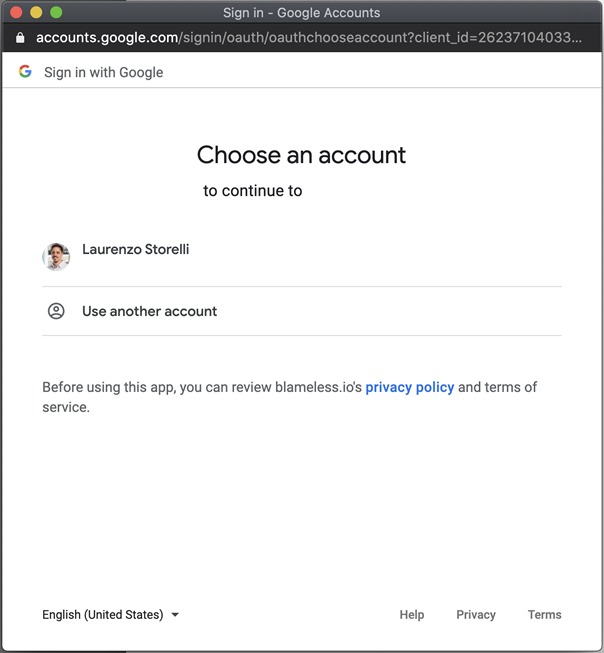 Testing the Integration​
If you are successful, when you start an incident, you should see a Meet link show up in the Incident Header.