Getting Started
Minimize customer impact and get to resolution faster with the Blameless App for Slack swimlanes feature.
Opening a Swimlane
When a complex incident hits, you can kick off parallel streams of investigation to get to the root cause faster using the swimlane feature:
Assign roles and create ad hoc tasks to delegate responsibilities and stay on top of critical incident progress

Form a hypothesis and open a swimlane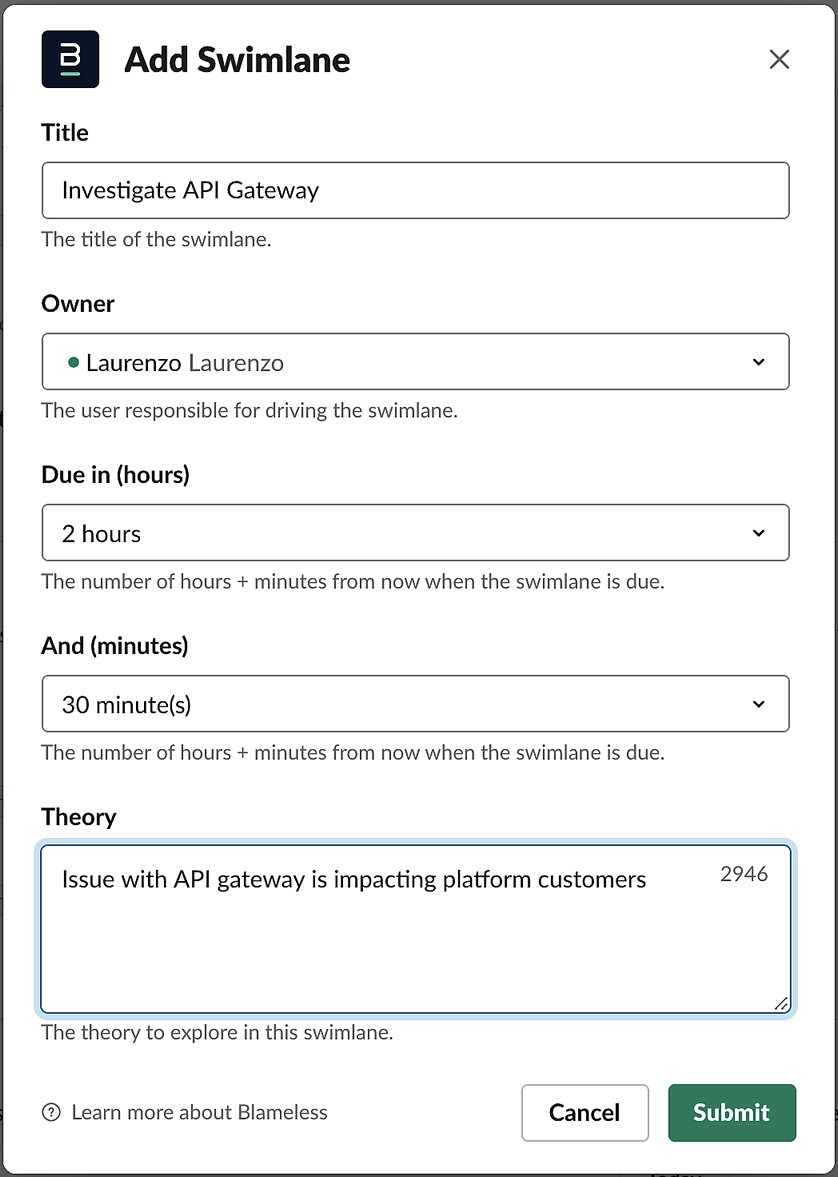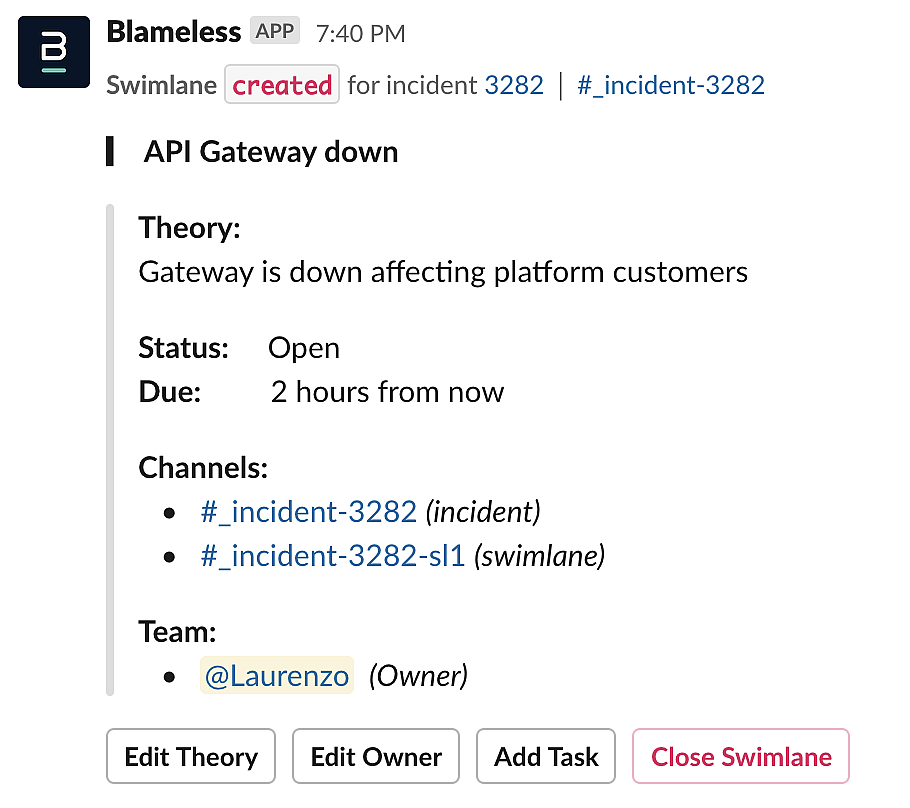 Create Tasks and Workflows
​
Create tasks and orchestrate workflows from within each swimlane.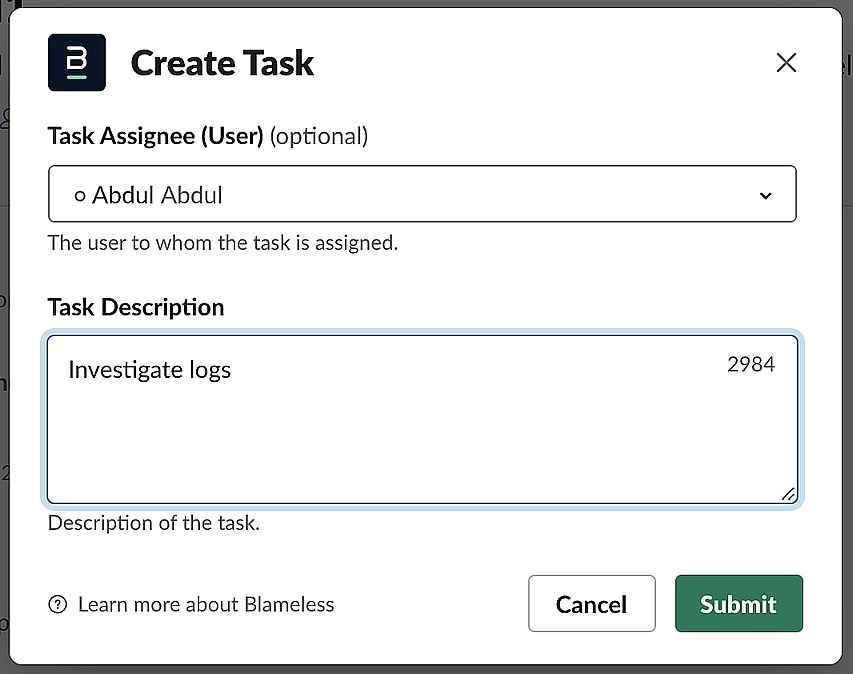 Close the Swimlane
​
Close your swimlane once the investigation is complete.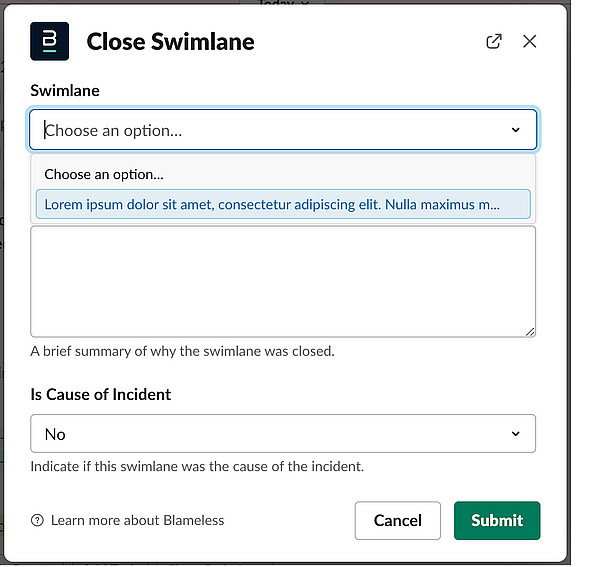 Note: Blameless is truncating the Title display length for the "Close Swimlanes" dialog. The user can add more than 75 characters, but only the first 75 characters will display.